Are you living life fully —
or just going through the motions?
"Live life fully" is much more than a slogan.
It's a way of life – a daily practice.
Because this life of ours isn't a dress rehearsal.
Just three of the words used most often to describe Linda Arnold.
Biography:
Linda B. Arnold, M.A., M.B.A.
Linda Arnold is a syndicated columnist, psychological counselor, certified wellness instructor and keynote speaker. She's also the founder and former CEO of a multi-state marketing communications company with offices in Washington, DC, West Virginia and Montana.
Arnold's weekly syndicated column, "Live Life Fully," has been in publication for nearly a decade. It's an inquiry into expanding our awareness and sense of self-fulfillment, while examining the blocks that keep us from living our lives to the fullest.
"Life is not a dress rehearsal," Arnold often says. "We're not meant to just go through the motions. Living life fully is a gift – and a daily practice."
Arnold has always been interested in human behavior – what makes us tick. From an early age she was extremely curious about the world around her. And intensely creative. Energetic, enthusiastic and passionate are just three of the words used most often to describe her.
Arnold credits her mentors and life experiences along the way for her success, including her tenure as director of communications and press secretary for John D. Rockefeller IV and time spent as a television host and on-air personality for The Wisdom Network, focusing on health, wellness, mind, body and spirit issues.
Arnold is the recipient of numerous awards over the years, including recognition as an Ernst & Young "Entrepreneur of the Year", industry awards from the American Advertising Federation and a Lifetime Achievement Award from the Public Relations Society of America. Linda has also received a first place trophy in a charity "Dancing with the Stars" competition for her rendition of the Argentine Tango!
When she's not writing or speaking, Arnold enjoys sailing and spending time with her family, friends and furry ones at her homes in the mountains of West Virginia and the beaches of coastal Carolina.
Stay connected with Linda via email linda@www.lindaarnold.org and enjoy her ongoing articles and resources at www.lindaarnold.org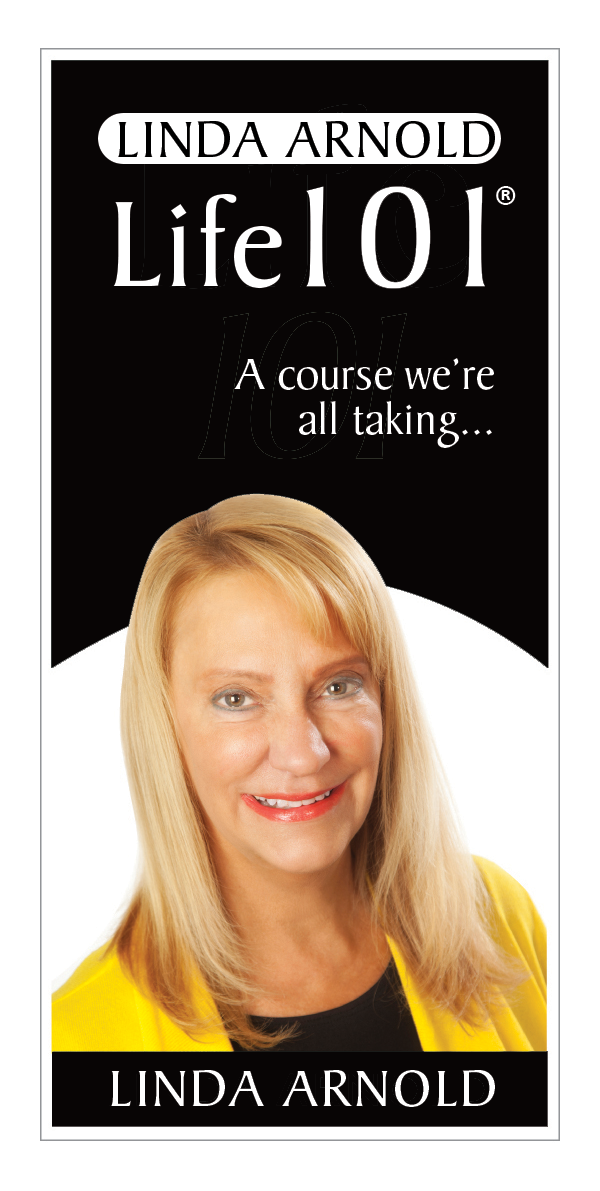 "While external events influence our lives, we're often the culprits who sabotage ourselves from living our lives fully. The art of living life fully is a practice – It's a discipline." — Linda Arnold
Accomplishments
"Entrepreneur of the Year" award  — Ernst & Young

Has been inducted into the "Business Hall of Fame" at two universities

American Advertising Federation – Silver Anvil Award

Public Relations Society of America – Lifetime Achievement Award

YWCA – "Woman of Achievement"

Board of Directors/Nonprofit Involvement — various organizations — The Nature Conservancy, banking institution, animal shelter, health care outreach

"Dancing With the Stars" – first place trophy in local  charity competition – Argentine Tango

Traveled to all 50 states — and five continents (so far!)
Professional Credentials
Syndicated Columnist

Psychological Counselor

Certified Wellness Instructor

Author

Keynote Speaker

Founder and former CEO of The Arnold Agency, a multistate marketing company having offices in Washington, DC, West Virginia and Montana

Former Director of Communications and Press Secretary for John D. Rockefeller IV

Television Host and Director of Public and Talent Relations – The Wisdom Network

Master's degree in Business Administration (M.B.A.)

Master's degree in Psychological Counseling
How Did This Lifestyle Start?
Linda Arnold has made it her life's mission to study and communicate practices that can lead to a more fulfilling life – a rich tapestry, rather than a bunch of loose threads.
As a researcher, author, speaker and business owner, Arnold has examined philosophies and principles on many fronts with her graduate studies —  and has synthesized them into her weekly syndicated columns, books and speeches for easy application.
"Why does it take a life threatening illness or accident for us to appreciate life as we go along?"
You've heard the stories of those who go through major transformations after a life-changing incident – quitting their jobs to pursue their passion, removing toxic people from their lives, etc.
These changes come about because the person has been given a major wake-up call.
Let's face it.  As a society, we're generally slow to change.  And, yet, when an external experience pops up right in front of our face, it's like we're given a "pass" to make these necessary changes.
One of Linda's friends received a sudden and devastating cancer diagnosis several years ago and immediately set out to make wholesale changes in her life.  She even admitted to Linda, "I'm playing "the C card."
This is the very basis of Linda's inquiry:
Why do we need "permission" to stop self-sabotaging behaviors and make the changes we know we need to make in our lives?

Do we have to hit bottom?

Does it have to be experiential?
While everyone's case is different – and there are no specific answers to these questions –Linda presents tools and techniques we can use every day to be the best version of ourselves.
There's no need to wait for a major wakeup call – which, in most cases, comes from a negative standpoint – in order to make necessary course adjustments as we go along.
Linda's weekly syndicated columns, books and speeches convey this information on a regular basis.  During nearly a decade of publishing, her insights have garnered quite a following.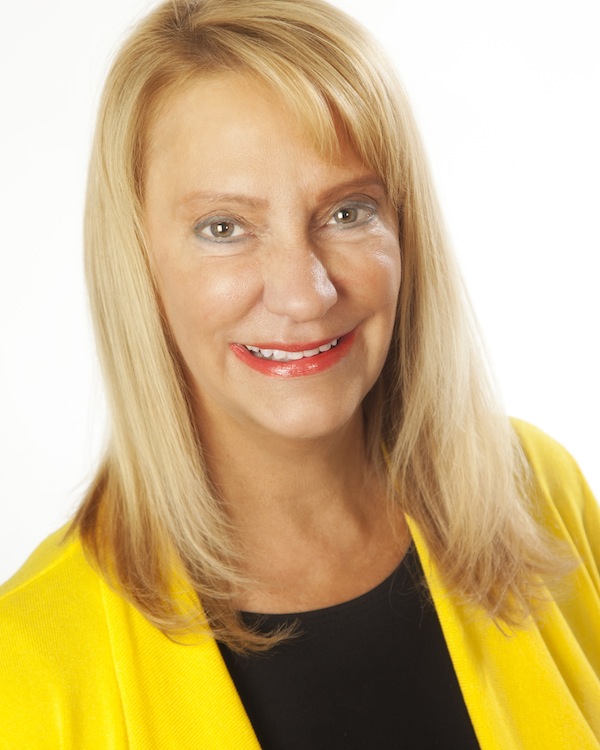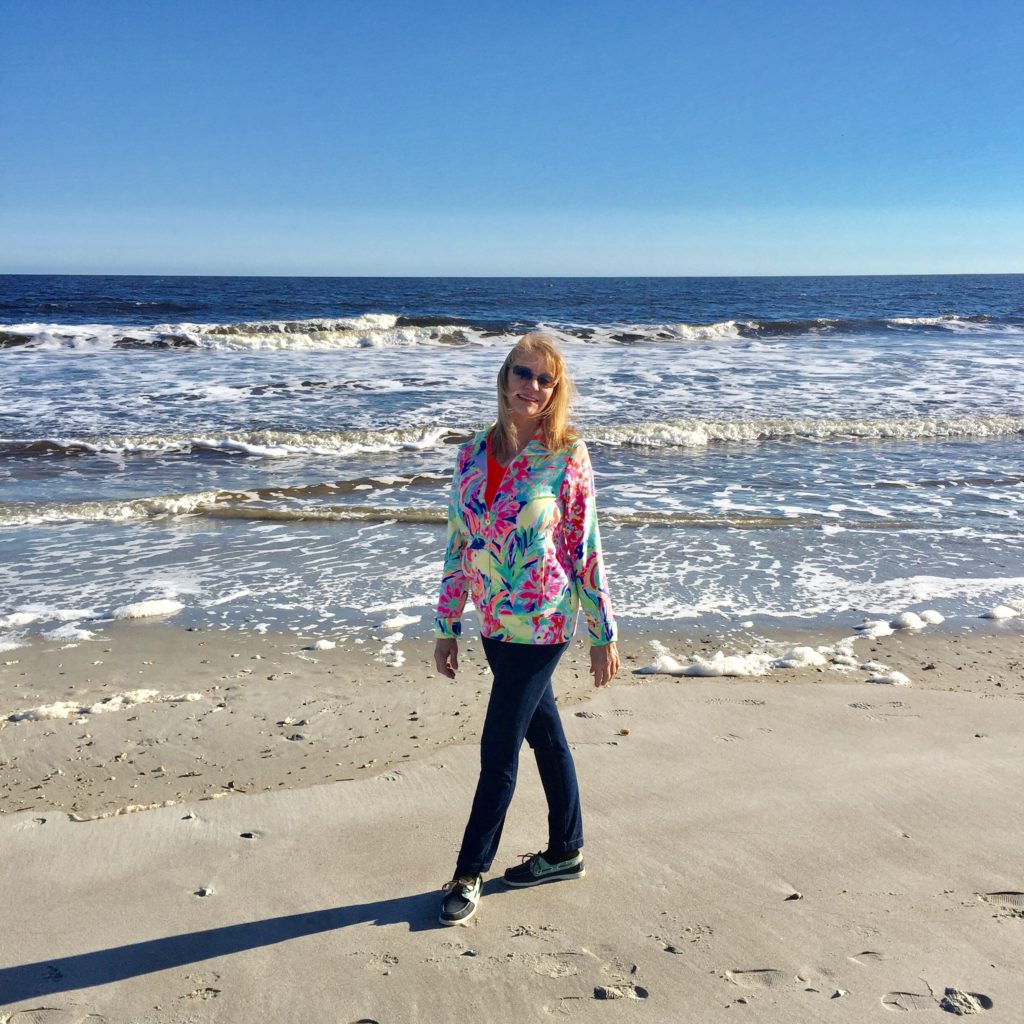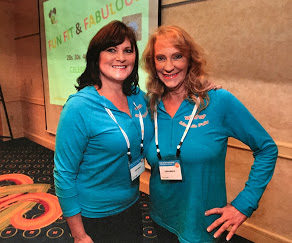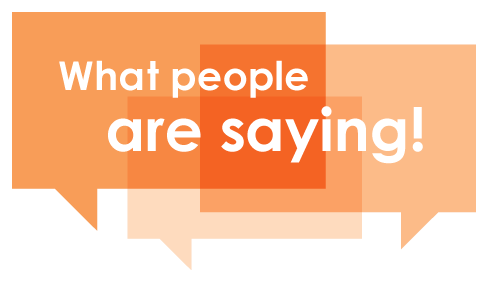 Testimonials for Linda
"I don't know if you realize this or not, but there is really nothing like your column out there.  There are plenty of self-help books, but many people won't take the time to read them.  Your column condenses a topic and is a quick and thoughtful read."
– Lisa H.
"We were getting ready to cancel our newspaper subscription until we discovered your column."
– Jim & Judy R.
You write about down to earth issues that affect all of us at some time or another.
Gallery Photos – Great Connections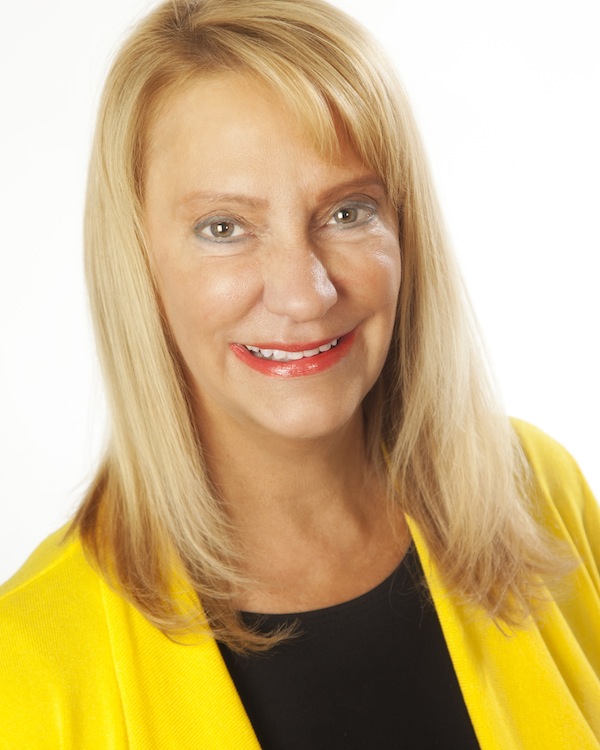 Linda Arnold, M.A., M.B.A.
Linda is an author, speaker and syndicated columnist. Additionally, she's a psychological counselor, certified wellness instructor and the Founder and former CEO of a multi-state marketing company.